News
For the latest news about Brodie & Stone and our brands, read our blog posts below and sign up to our newsletter.
New Janina Ultra White in Boots
JANINA ULTRA WHITE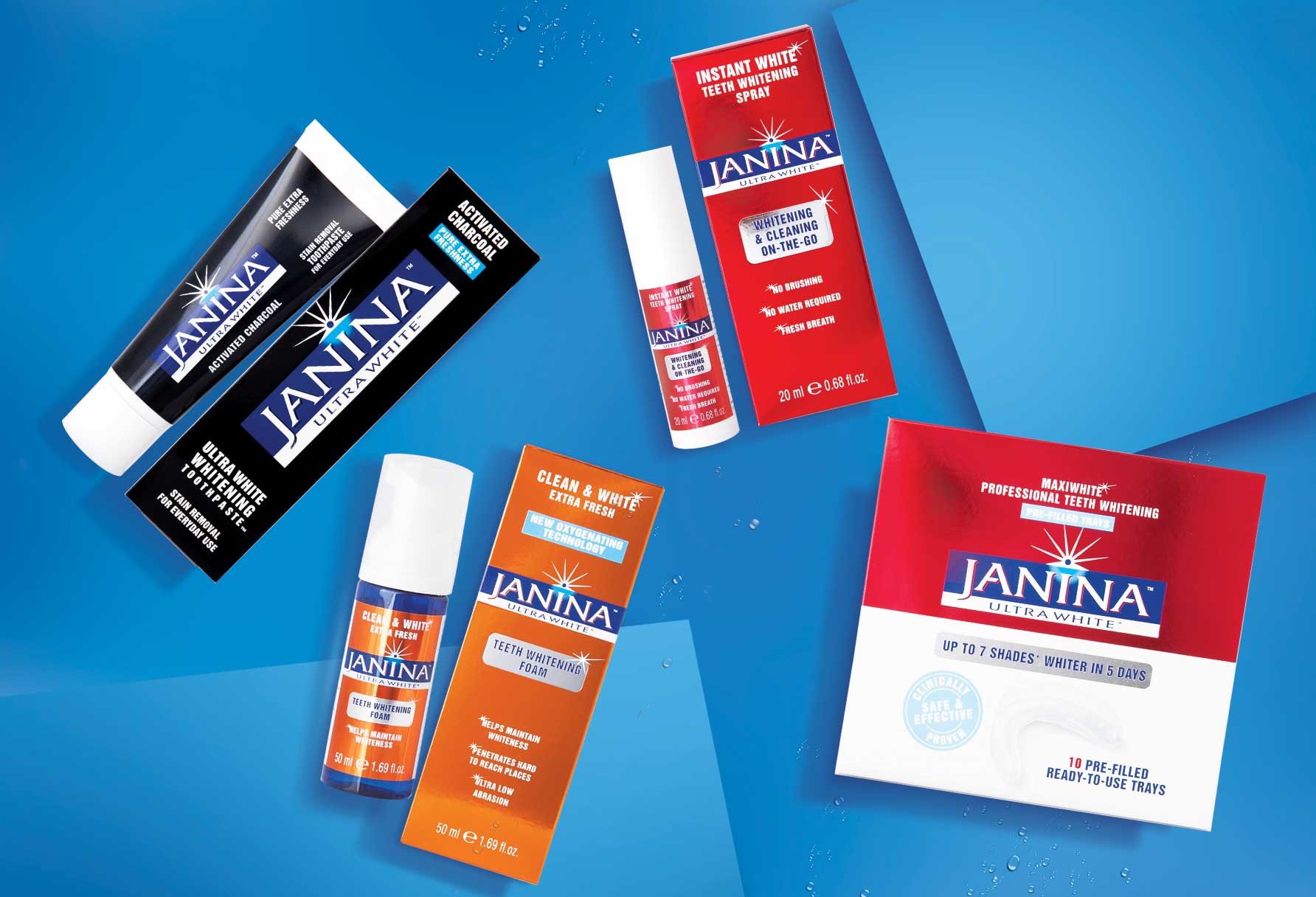 Janina Ultra White safe and effective teeth whitening range has introduced four new products to its line-up in Boots. New and innovative to the teeth whitening category, Janina Ultra White have launched Instant White Teeth Whitening Spray, Maxiwhite Professional Teeth Whitening Pre-Filled Trays, Activated Charcoal Toothpaste and Clean & White Teeth Whitening Foam, RRP from £9.95.

Hydrogen peroxide free and containing the whitening patented Bromaine Complex, a combination of natural fruit enzymes from pineapple and papaya for low abrasive teeth whitening. For on-the-go, daily brushing or for a special occasion, Janina Ultra White provides low abrasive safe and effective teeth whitening for you.

For more information, please visit the Janina Ultra White brand page.