News
For the latest news about Brodie & Stone and our brands, read our blog posts below and sign up to our newsletter.
New T-Zone Charcoal & Bamboo range
T-Zone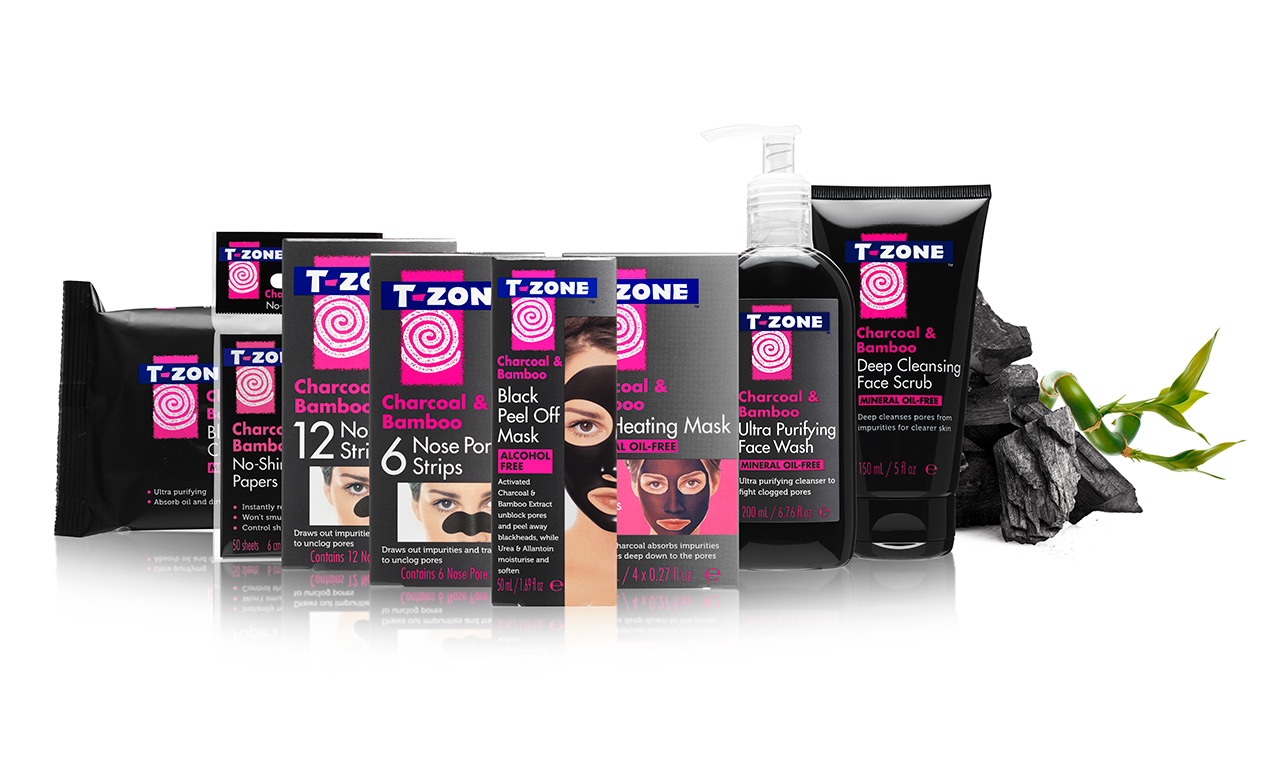 Ideal for an oily t-zone, the T-Zone Charcoal & Bamboo range effectively target pores and blemishes to ultra-purify the skin and leave it feeling clean and refreshed. The range uses natural Activated Charcoal to absorb toxins and excess oil from pores, along with oil-controlling Bamboo Extract and Grapefruit to help soothe and keep the skin clear.
New products featured in the Charcoal & Bamboo range:
Black Peel Off Mask
Black Cleansing Wipes
6 and 12 Nose Pore Strips
Deep Cleansing Face Scrub
Ultra Purifying Face Wash
Self-Heating Mask
No-Shine Papers