News
For the latest news about Brodie & Stone and our brands, read our blog posts below and sign up to our newsletter.
Newtons Labs Launched
News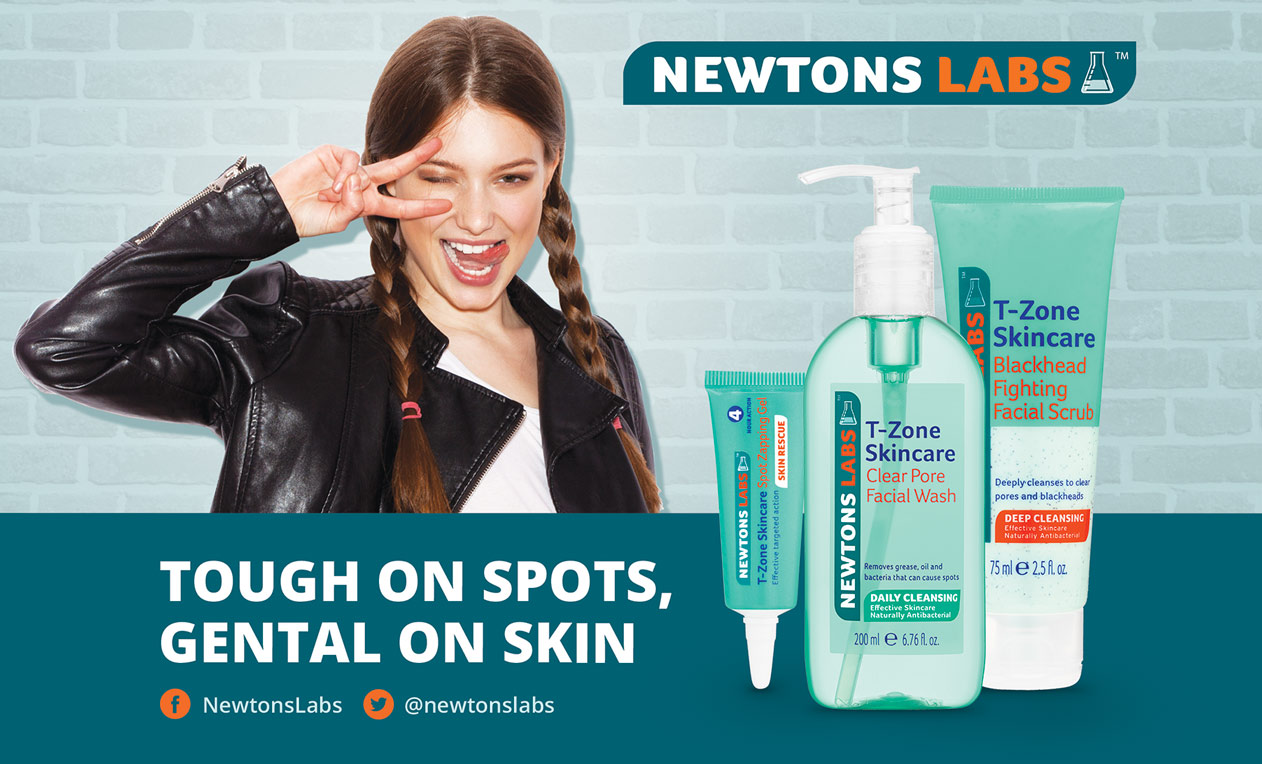 New medicated skincare brand, Newtons Labs T-Zone Skincare, which targets spots and blemishes with natural ingredients, launched in August 2016. Newtons Labs hero ingredients are spot-fighting Tea Tree, skin clearing Salicylic Acid and refreshing menthol, all proven active ingredients for spot treatment skincare.

Newtons Labs launched the best-selling Nose Pore Strips, Charcoal Nose Pore Strips, Antibacterial Cleanser, Clear Pore Facial Wash, Spot Zapping Gel, Cleansing Cream Wash, Exfoliating Daily Wash, Blackhead Fighting Facial Scrub and Shine Control Cleansing Wipes. The range is available in selected Superdrug, Home Bargains, B&M, Savers, Bodycare, Boyes, TJ Hughes and Pound World.

For more information, please view the Newtons Labs brand page.