News
For the latest news about Brodie & Stone and our brands, read our blog posts below and sign up to our newsletter.
Sparkle gold with Janina Ultra White
JANINA ULTRA WHITE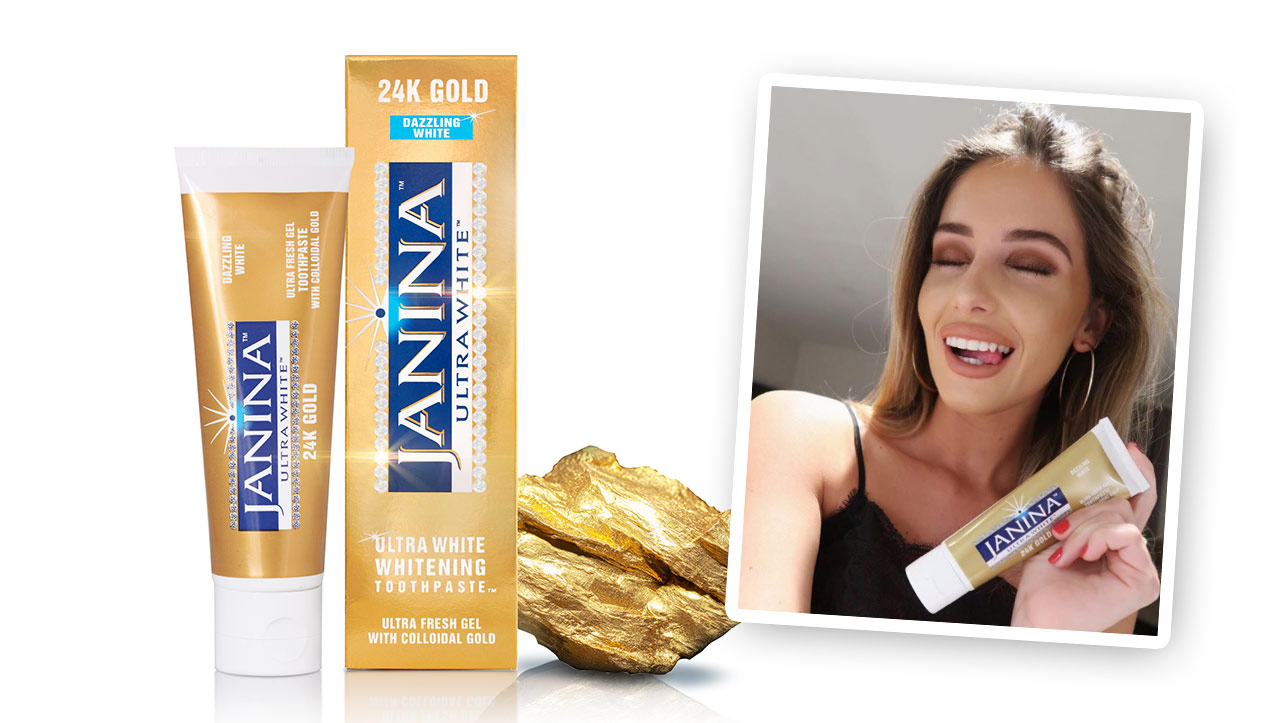 To make brushing your teeth even more luxurious, the new Janina Ultra White 24K Gold Toothpaste is a new ultra-fresh gel with Colloidal Gold particles. The gold particles are suspended in the gel and have proven regenerative and anti-inflammatory benefits for your teeth and gums. It even sparkles gold!
Safely whiten your teeth with the low abrasive and whitening patented Bromaine Complex, a combination of natural fruit enzymes from pineapple and papaya included in the gel. These enzymes help to lift stubborn teeth staining from tea, nicotine and red wine, to reveal beautiful white and healthy teeth.
Brush twice daily for three minutes each and avoid rinsing your mouth with water afterwards, as this prevents the toothpaste from working at its best!
Try now from Boots in store and online, RRP £19