News
For the latest news about Brodie & Stone and our brands, read our blog posts below and sign up to our newsletter.
Whiten and brighten your teeth with new Janina Ultra White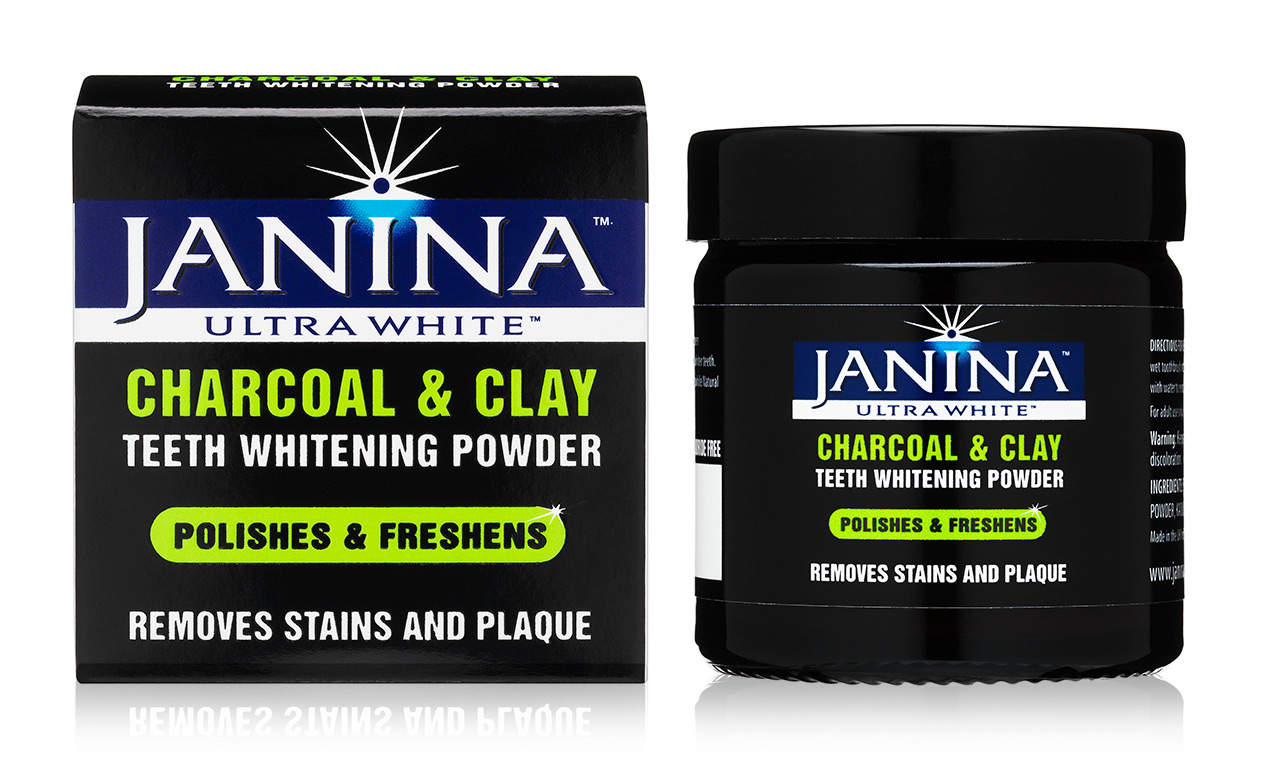 Janina Ultra White has added a new teeth whitening treatment to their range, the Charcoal & Clay Teeth Whitening Powder. With the very popular Activated Charcoal ingredient to purify breath and release extra freshness and Natural White Clay for a deep clean and gentle teeth polish.
Simple pinch a small amount of the powder and put in the palm of your hand. Dip a wet toothbrush into the powder then brush your teeth for 1-2 minutes before brushing again with water to remove any residue.
As the powder becomes paste-like, the unique action helps to remove stubborn staining including coffee, tea, nicotine, red wine and lipstick for visibly whiter teeth.
Available in Boots. RRP £12.95.